Wednesday, November 1 @ 5:00 – 6:15pm
Elvehjem L160
FREE & OPEN TO THE PUBLIC
Online at Zoom: uwmadison.zoom.us/my/artcolloquium
Our graduate students earning their Masters degrees will present their interdisciplinary work to the public. Explore their body of art, three-years in the making through the development of a rigorous studio art practice under the supervision of a faculty guidance committee, learning to cultivate professional practices that facilitate a sustainable career in the arts.
Kate Forer (they/she/he) is an visual artist and writer working in Madison, Wisconsin. Forer received a BA in Art and Art History from Southern Illinois University, Carbondale in 2021. Currently, their practice focuses on soft sculpture and costume as tools for storytelling. To Forer, narrative is a lens to understand the world through, from pop culture to fanfiction, epic myth to the anecdotal. Costumes, props, and objects blur the boundaries between fantasy and reality, acting as evidence of imagined or exaggerated events. Forer is interested in tragicomic stories, enmeshed in modernity, social dysfunction, complex bodies and identities, and hyperbole. They pull inspiration from internet subcultures, ad-saturated visual landscapes, self-indulgent classical references, and cringey biographic episodes. Though primarily working with textiles, illustration and comics, photography, and writing are also important tools for their work. Across all media, Forer prioritizes comedy and levity as important aesthetic elements; at its best, humor cuts through barriers and makes the complicated and upsetting easier to confront.
Currently, Forer is pursuing an MFA in sculpture at the University of Wisconsin-Madison. When they aren't in the studio, Forer can be found practicing accordion, perfecting their pizza sauce recipe, watching video essays about Nintendo classics, and being moved by the splendor of existence (in spite of it all).
Devon Stackonis is a visual artist and printmaker specializing in mezzotint and intaglio techniques who often employs model making and paper miniatures in her process. She was born in Pennsylvania in 1996 and lived there until 2021. She received her BFA from Kutztown University of Pennsylvania in 2018. Stackonis' current body of work serves as a personal reflection of the mountainous coal regions of Northeastern Pennsylvania where she grew up and the environmental and socioeconomic impacts of extractive industry. Her patrilineal ancestors immigrated and settled in this part of Pennsylvania from Eastern Europe, primarily Lithuania and Poland. They were miners of anthracite coal in Pennsylvania until the mines closed in the early twentieth century. Several generations later, her family still resides there, amongst the steep mountains and black coal piles, rivers tainted orange with acid mine drainage, gilded churches, and dilapidated mining structures. The inhabitants and the landscape never truly recovered from this industrial past, and she finds this to be compelling grounds for her research and visual art. Through intaglio printmaking processes and book arts, Stackonis works to recover histories and memories of her ancestors, connect through an antiquated process involving the removal of another mined material, copper, and invest hours of physically demanding labor. In her visual response she considers human psychology, cycles of abuse, epigenetics, and trauma embedded in the postindustrial landscape.
Stackonis is an active member of the International Mezzotint Society and has presented work annually at the Southern Graphics Conference since 2018. Stackonis has exhibited work internationally in juried and invitational exhibitions, portfolio collections and collaborative projects. In 2020 she was an artist in residence at Guttenberg Arts in West New York, New Jersey and this past summer was a resident at Atelier Circulaire in Montréal, Québec. Her work is held in the National Library and Archives of Québec and Special Collections at the University of Washington Libraries, Seattle. Currently she is pursuing her MFA in Printmaking at the University of Wisconsin-Madison and is a Curatorial Project Assistant at Tandem Press.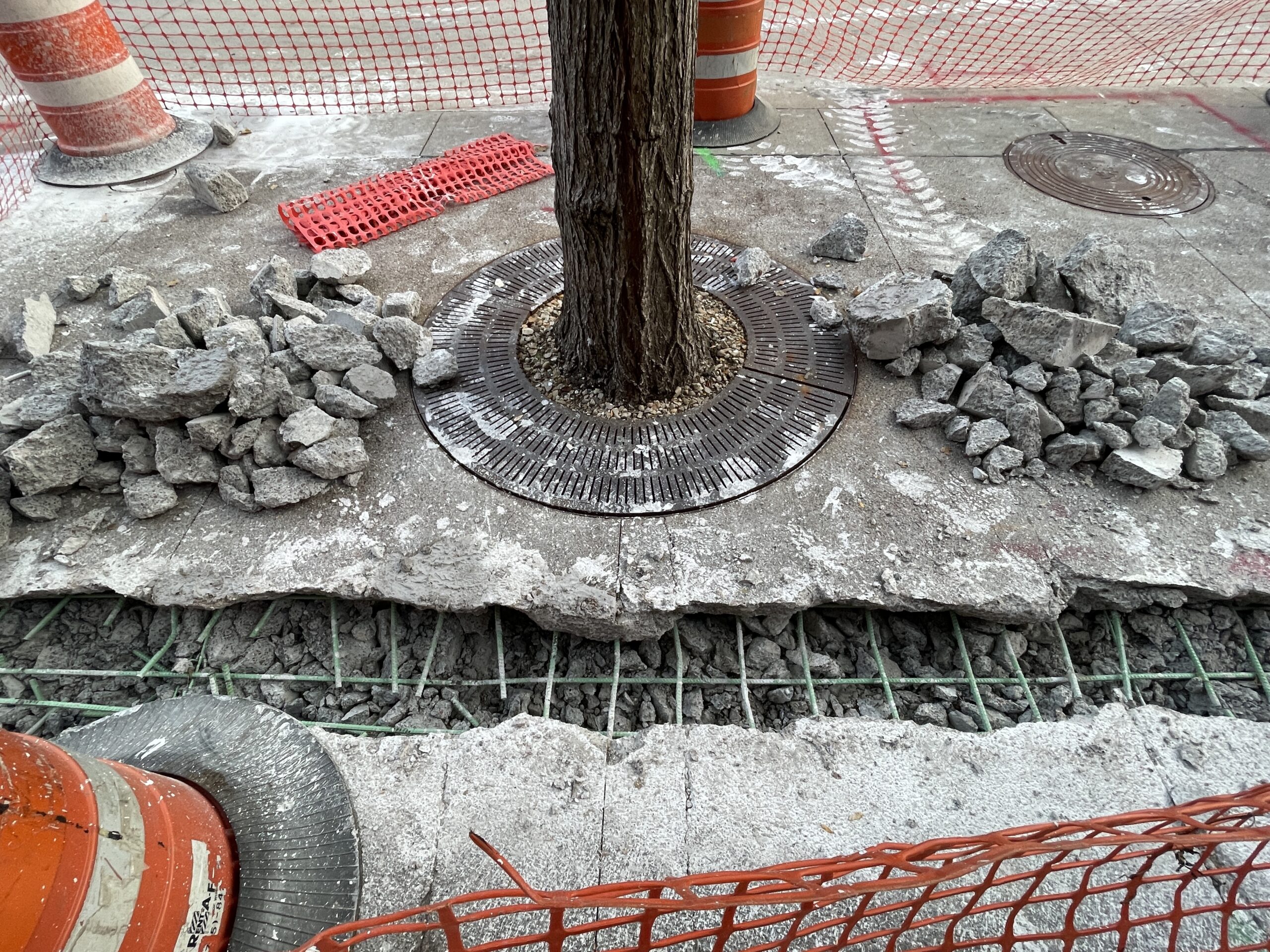 Meg Wilson (they/them) is a scholar, educator, and interdisciplinary artist. They are an MFA candidate in the 4D area and a PhD student in Art History at the University of Wisconsin-Madison. Their research and practice focus on queer-feminist ecological thinking, politics of care practices, visual culture and contemporary land-relations, and critical settler studies. Wilson received a BA in Art History with minors in Sculpture and Intermedia and Appalachian Studies from Berea College, in Berea, Kentucky and an MA in Studio Art from UW Madison. They are also a grad student associate with the Nelson Institute's center for Culture, History and Environment, a 2023-24 Kohler Fellow with the Wisconsin Institute for Discovery, and serve on the Art History GradForum.
Wilson has exhibited in group and solo exhibitions and is currently exhibiting in Seen: Unseen at the UW Madison Arboretum Longenecker Horticultural Gardens. Their photographs have been exhibited and published widely, including in TIME magazine, Oxford American, Appalachian Reckoning, Still: the Journal, and the 2023 book Sown in the Stars: Planting by the Signs (UPK). Their work is held in collection at the Archive of Documentary Arts at Duke University.
Their most recent body of work is a practice of care: assembling caring relation and means of relating otherwise to isolated sidewalk trees in Madison, Wisconsin. This work has resonances with contemporary ecological art practices that envision borderless worlds of thriving, such as Maria Thereza Alves's Seeds of Change, Dan Feinberg's Plants in Pavement projects, and Špela Petrič's Skotopoiesis. These and Wilson's work expand possibilities for making worlds as otherwise assemblages of plant-and-(human) animal entanglement, and reconsider possibilities for ecological aesthetics beyond maintenance, conservation, and preservation of the current configurations.