The University of Wisconsin-Madison occupies ancestral Ho-Chunk land, called Teejop (day-JOPE) since time immemorial. In an 1832 treaty, the Ho-Chunk were forced to cede this territory. Decades of ethnic cleansing followed when both the federal and state government repeatedly, but unsuccessfully, sought to forcibly remove the Ho-Chunk from Wisconsin.
This history of colonization informs our shared future of collaboration and innovation. We respect the inherent sovereignty of the Ho-Chunk Nation, along with the eleven other First Nations of Wisconsin.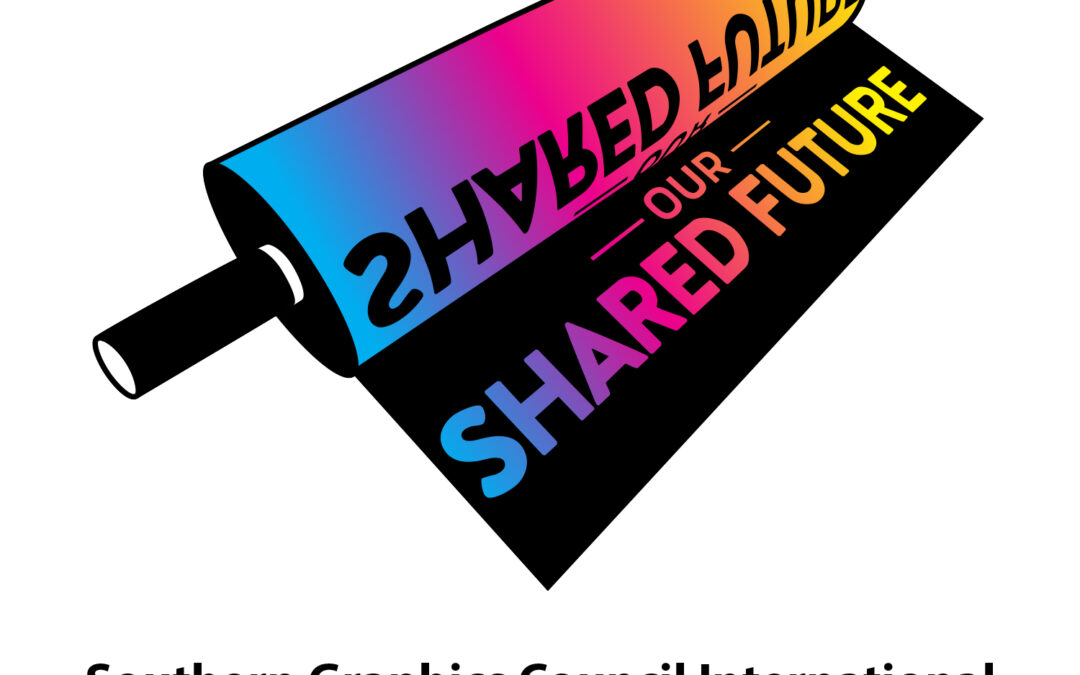 March 16-19, 2022
The Southern Graphics Council International Annual Conference brings together over 1,000 printmakers and arts professionals in all stages of their careers. The Art Department and the School of Education are honored to bridge the international and national SGCI community with the dynamic printmaking legacy of UW-Madison.
Our Shared Future printmaking conference is a call to artists to consider how our studio practice makes culture and knowledge visible through socially engaged graphic arts of the past, present, and future.
Printmaking can deepen our understanding of the world, inherently challenge systems of oppression, and can push against histories of colonization, unwarranted violence, and systemic racism.
Artists share in the responsibility to shape our future. The 2022 SGCI printmaking conference is implicitly guided by the social and environmental ecology of a place and seeks to affirm the role of graphic arts within Our Shared Future.
As the restrictions surrounding...
Visiting Artist & Art Faculty Colloquium
Did you know?
The UW-Madison Art Department is:
#1 in Printmaking
Ranked among the top 15 Fine Arts MFA programs
Founded the 1st collegiate Glass program in the U.S.
1 of only 5 universities in the nation with a Neon program
Ranking Source: U.S. News & World Report
---
The University of Wisconsin-Madison ART DEPARTMENT is committed to teaching art in the context of a major research university and a vibrant intellectual community. Offering the following degrees: B.S., B.F.A., M.A., & M.F.A. in Studio Art, B.S. in Art Education, Certificate in Art Studio, and Certificate in Graphic Design.
Take a 720° virtual tour of the Art Department