COVID-19 Campus Update: Learn more about UW's COVID-19 response and plans for spring semester.
Learn more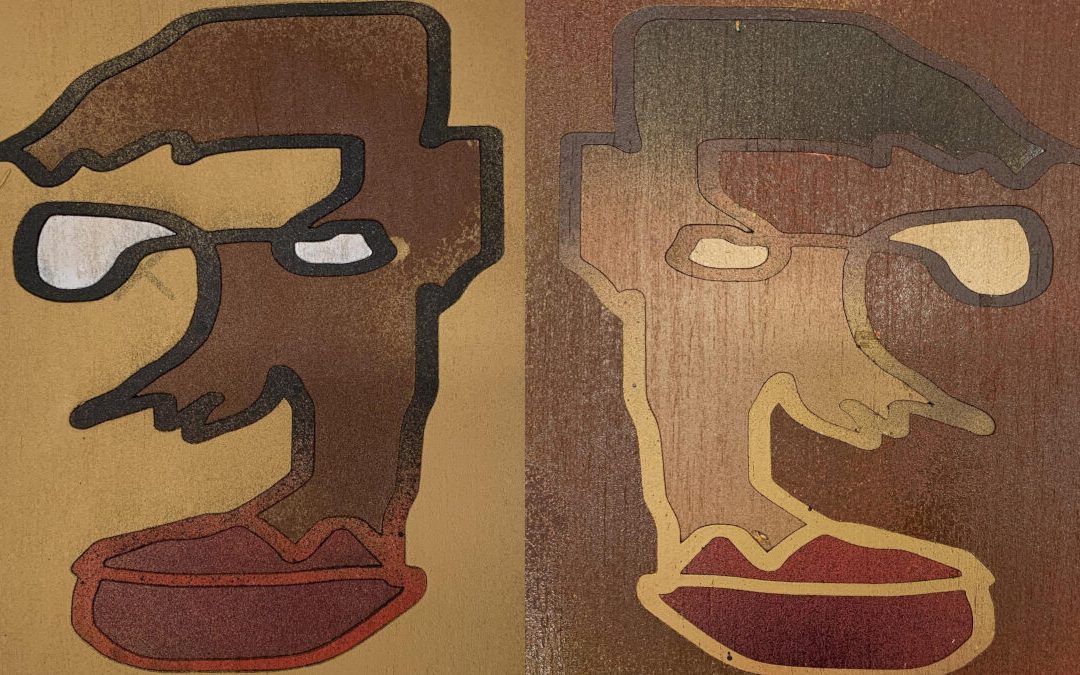 October 13 – March 1
Location: Chazen Museum of Art by Appointment, 750 University Ave, Madison, WI
Supernova: Charlotte and Gene's Radical Imagination Station is a self-portrait, a family memoir, and an Afrofuturist fantasy ode to the title characters, Anwar Floyd-Pruitt's parents, who have always encouraged him to pursue his passion and live his dreams. The layered, multimedia installation intermixed with reflections, refractions, and abstractions, the interstellar adventure begins with an ornately-framed mirror from his childhood which serves as the vehicle for space exploration and time travel, envisioning Charlotte and Gene as baby astronauts. Colorful patterning blends design motifs from his home, visual elements of his DNA spectrometer analysis, and satellite views of the cosmos, creating a vast tableau and ground for vignettes of his family's adventures. Recounting the influence of his ancestors, narrating his parents' life stories, and proposing an open-ended future of our own creation, Floyd-Pruitt's self-portraits are amalgamations of images and modes of reproduction, remixing his grandparents and his parents to create a multiverse of Him. "I love you mom and dad. You are the brightest stars in my universe."
Anwar Floyd-Pruitt is the Chazen Museum of Art 2020 Russell and Paula Panczenko MFA Prize winner. Awarded to one graduating MFA candidate from the University of Wisconsin-Madison, the annual Chazen Prize exhibition prize is offered in collaboration with the Art Department and judged by an outside visiting curator. Renowned curator, author, and historian Glenn Adamson selected this year's recipient.
November 6 - 12 Instagram Live Walkthrough: Sunday, November 8th, 5pm Artists: Annmarie Suglio, Jorge Ariel Escobar, Ali Deane, Barbara Justice, Kayla Bauer, Lianne Milton, Rita Mawuena Benissan Location: Backspace Gallery A virtual exhibition by the Photo Area...
Did you know?
The UW-Madison Art Department is:
#1 in Printmaking
Ranked among the top 15 Fine Arts MFA programs
Founded the 1st collegiate Glass program in the U.S.
1 of only 5 universities in the nation with a Neon program
Ranking Source: U.S. News & World Report
---
The University of Wisconsin-Madison ART DEPARTMENT is committed to teaching art in the context of a major research university and a vibrant intellectual community. Offering the following degrees: B.S., B.F.A., M.A., & M.F.A. in Studio Art, B.S. in Art Education, Certificate in Art Studio, and Certificate in Graphic Design.
Take a 720° virtual tour of the Art Department