Located in the George L. Mosse Humanities and Art Lofts buildings on the University of Wisconsin-Madison campus, we are part of an internationally known research university with a remarkable history. We are proud of the accomplishments of our faculty and alumni and of the creative promise in our students. A wealth of resources on campus, in the Madison arts community and abroad, enable us to bring established artists to meet with our students and faculty.
We invite you to come and explore the inspired, creative world of the UW-Madison Art Department.
Visit the UW-Madison campus. UW-Madison also offers a Creative Campus Tour, a walking tour that visits many art spaces on campus.
Tour our Facilities Online
Humanities Building
3D Animation
2D Design
3D Design
Art Education
Art Metals
Book Arts
Digital Print Center
Drawing
Etching
Gallery 7
Graphic Design
Lithography
Painting
Photography
Relief Printmaking
Sculpture
Serigraphy
The Node Lab
Typography
Video, Installation & Performance
Woodworking and Woodshop
Faculty and Graduate Student Studios
Art Lofts
Art Lofts Gallery
Backspace Gallery
Ceramics
Digital Photography
Gelsey Verna Project Space
Glass Lab and Foundry
Neon Lab
Papermaking
Woodshop
Faculty and Graduate Student Studios
Equipment, Machinery, & Technology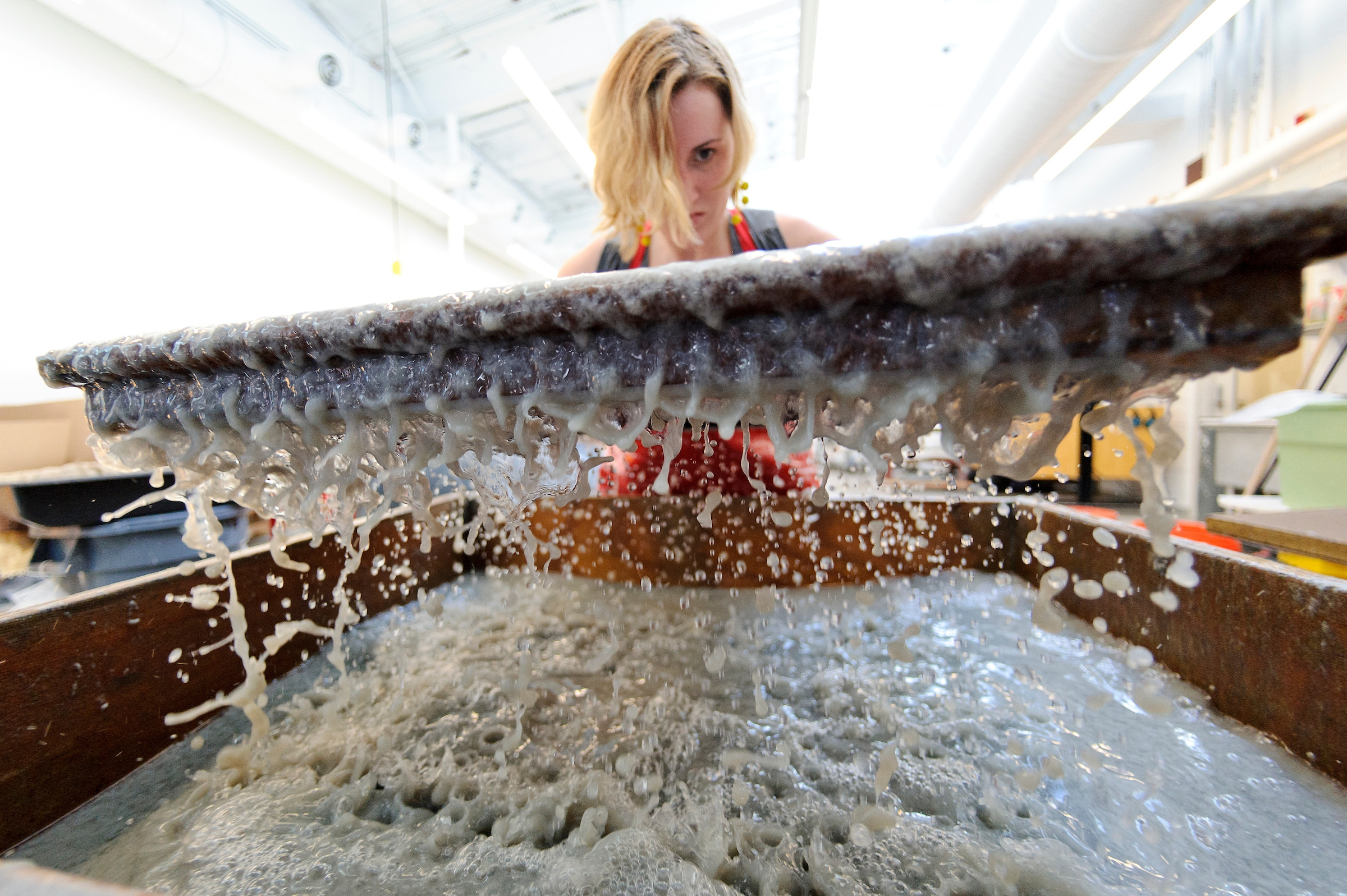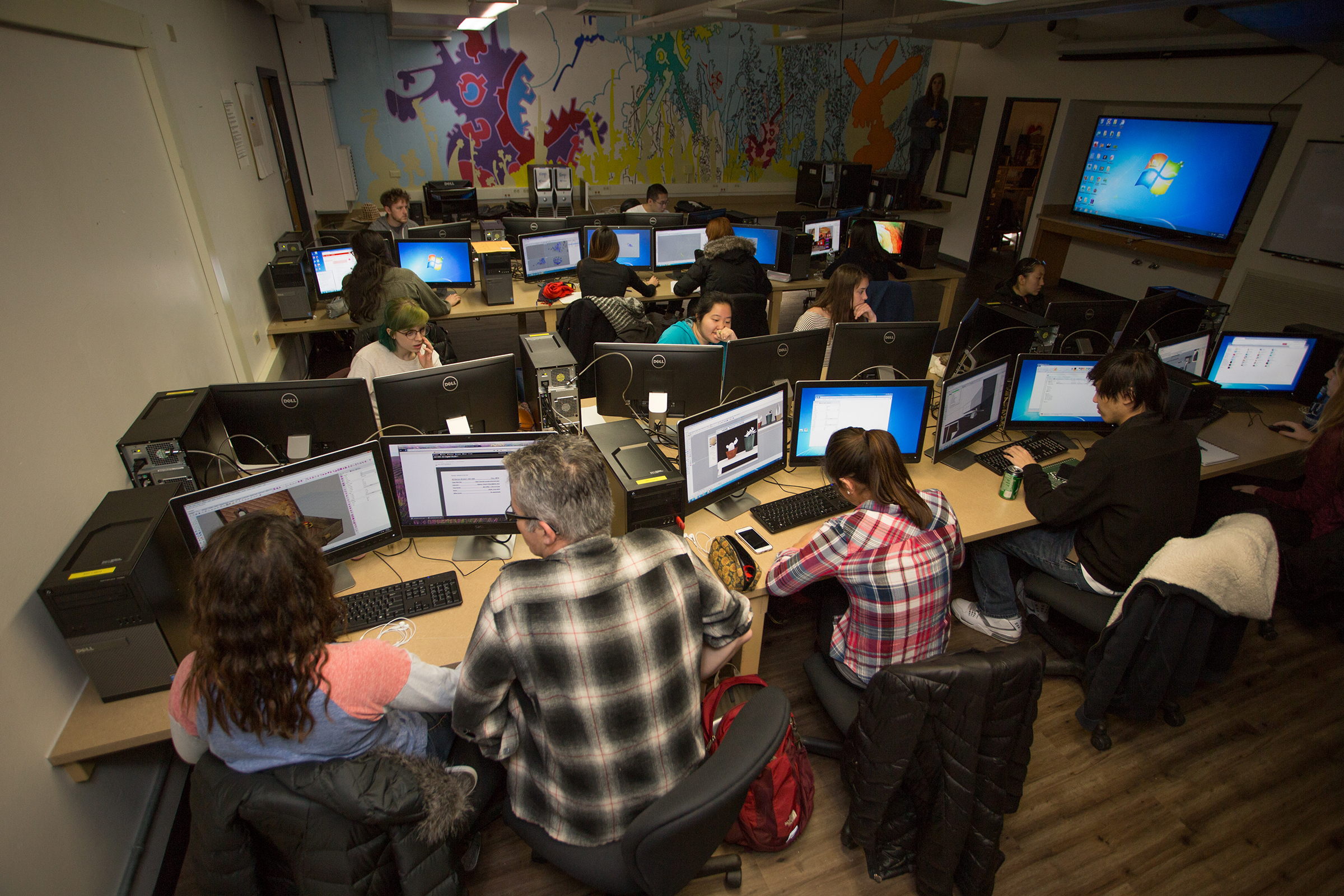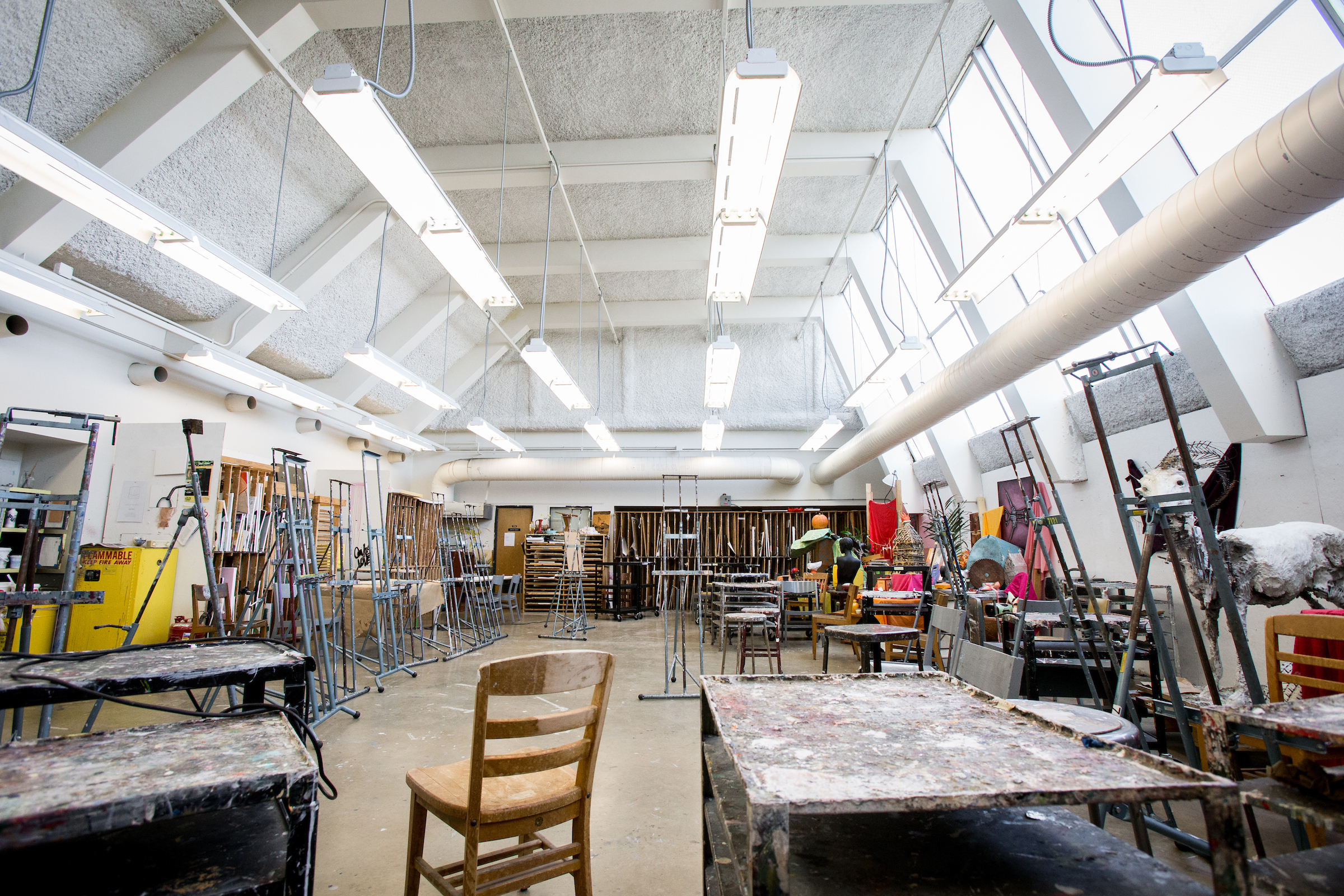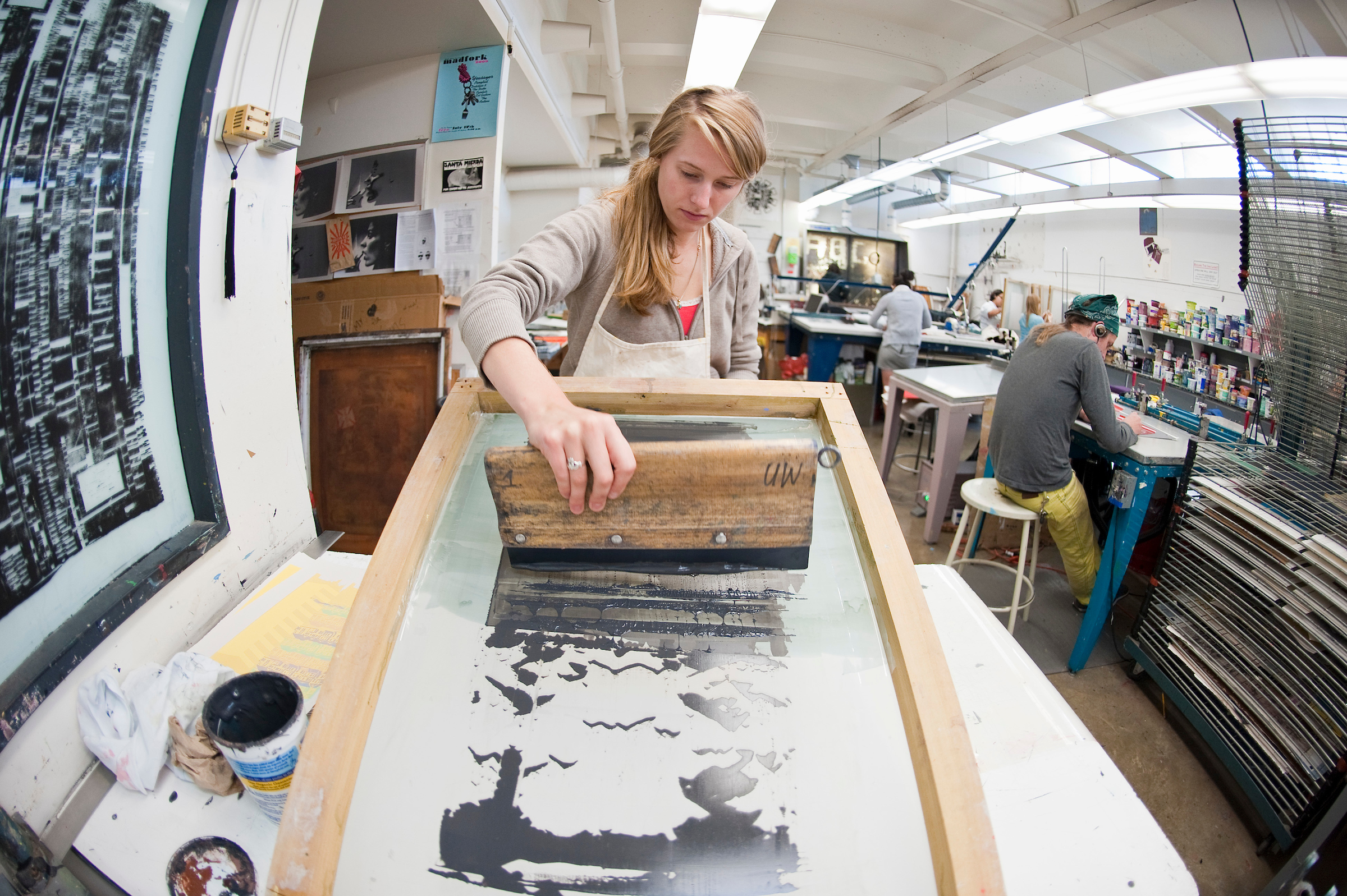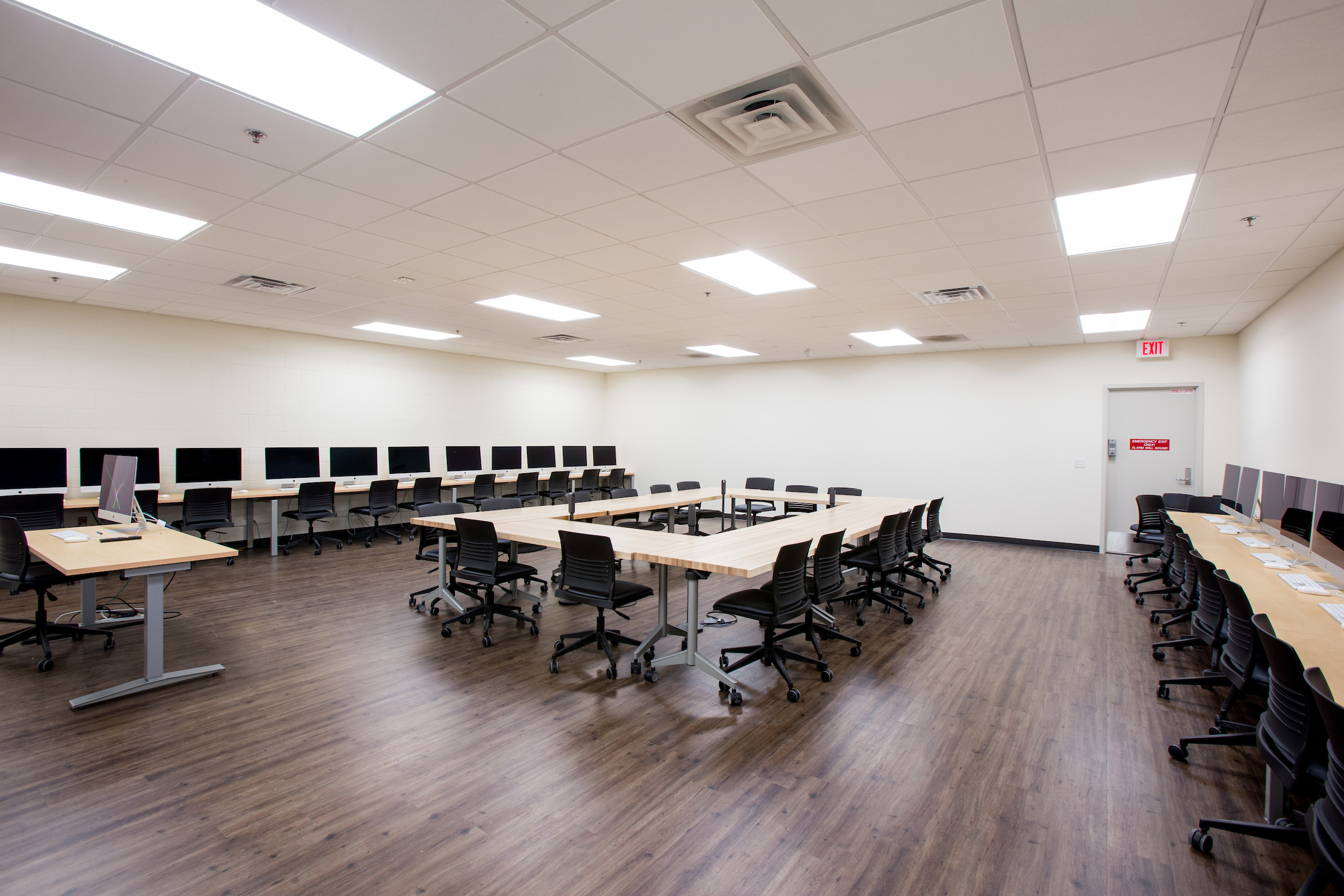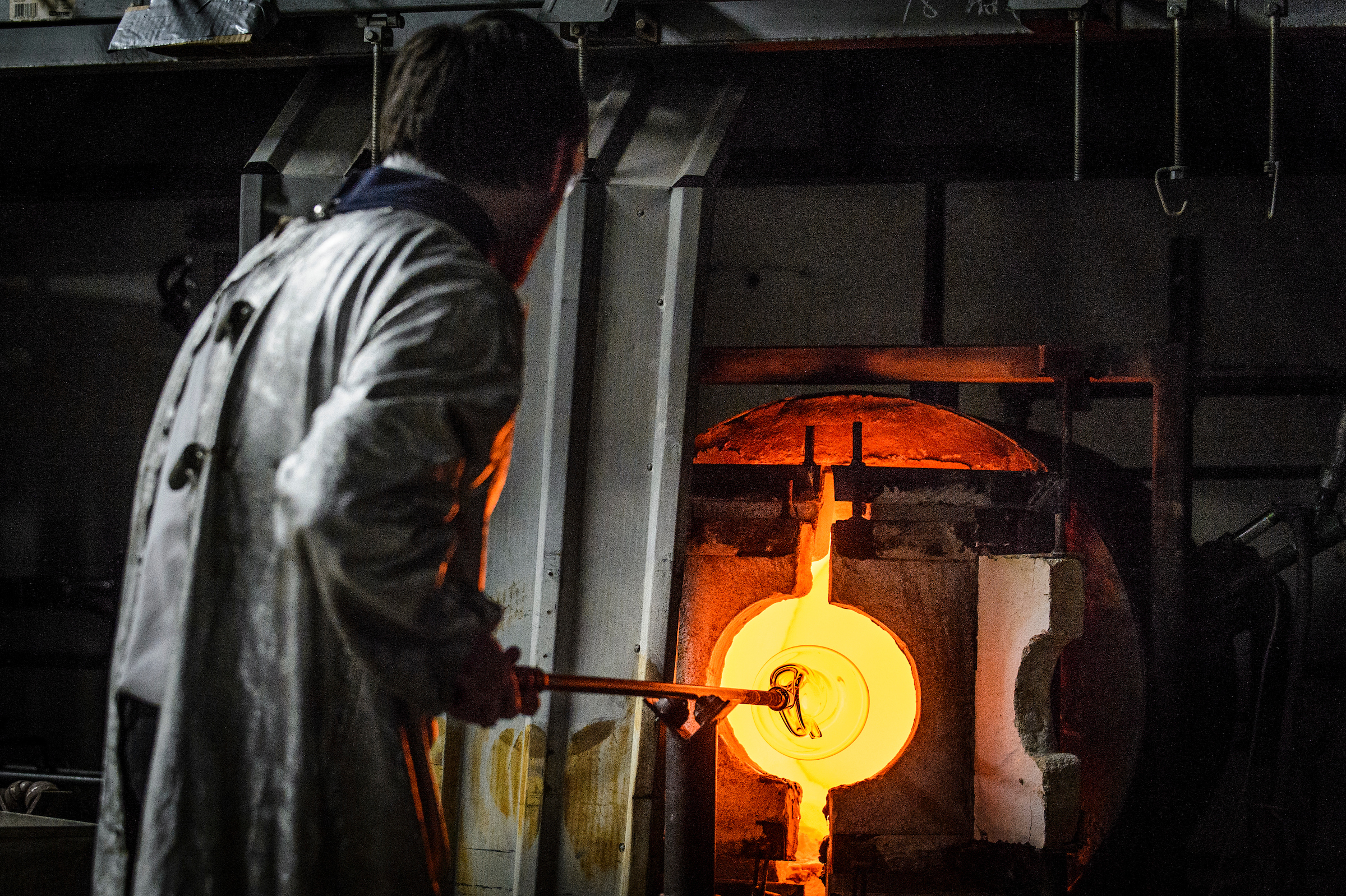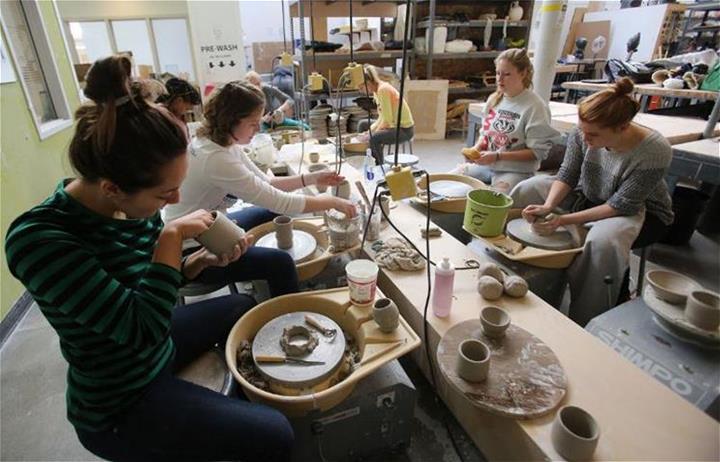 Digital Media & Graphic Design
Double screen PCs
iMacs integrated single screens
Macs with integrated single screens
CNC Router with Attached PC workstation
Projection System and Flat screen display
Mac workstations
PC workstations
Large format Epson printers
Zante laser printer
Printrbot 3D printers
Epilog Zing Laser Engraver
Book Arts
Hot foil stamp machine
Vandercook Letterpress
4D
Projectors
aaxa P300 Pico projector
inFocus medium-sized projector
Panasonic VX500 XGA large projector
Camera Equipment
Canon EOS 70D
GoPro Hero3
Tripods
Hot light kit
TVs and Related Equipment
Dynex 32″ flatscreen TV, 16:9, 720 pixels
TV Wall Mounts, 37″ – 63″
TV Wall Mounts, 56″
Sony Trinitron 12″ box TV
JVC handheld TV
Google Chromecast
XBox 360 Kinect
Kinect for Windows
Audio/Visual
Phillips DVD players
Lacie Blu-ray/DVD player
Sony Blu-ray player
Additional Equipment:
Pansonic VHS recorder
Audio Technica condenser mic
Brightsign digital signage player
Sony Micro HiFi component system (Audiocassette to CD converter)
TERK mini-modulator
Mackie Micro Series 12-Channel line mixer
Blonder Tongue Laboratories Agile Modulator
Microtek scanner
Logitech stereo speakers
JBL speakers
Lithography
30 x 60" bed Charles Brand Litho presses
30 x 60" bed Takach litho press
25 x 48" bed Takach litho press
Approx. 26 x 42″ Aluminum plate bases
24" wide x 10.5" dia. Takach rubber rollers
6″ to 8" dia Takach rubber rollers
10 to 16" wide 4" dia. rubber rollers
Leather rollers 3 Takach hand brayers
small specialty brayers
Levigators 12" dia and smaller
Air-powered levigator
Approx. 30 28 x 38" to 18 x 24″ litho stones
Approx. 40 14 x 18" and smaller litho stones
NUARC Exposure unit, up to a 26 x 36" plate
Paasche Airbrushes with compressors
36 x 96" butcher block tables
20 x 96"butcher block tables
Hydraulic lift, 36 x 48 x 60"
38" long Machined straight edges
Woodworking
Sawstops
Felder Format Sliding Table Saw
12″ Jointer
8″ Delta Jointer
Felder Planer
Dewalt Planer
Cemco Thickness Sander
Dewalt Chop Saw
General 14″ Bansaw
General 20″ Bandsaw
Agazzani 20″ Bandsaw
Oneway Lathe
Drill Presses
Horizontal Slot Mortiser
Scroll Saw
Festool Tools and Accessories (Sanders, Domino, Jigsaw, etc.)
Relief Printing
Takach press
Charles Brand press
Reliance Press
Glass Lab
Hot Shop
700lb Wet Dog Electric Continuous Melt Furnace
400lb Stadelman Free-Standing Casting Tank
20" HUB glory hole
18" HUB glory hole
Top-loading annealers
Front-loading annealers
Color/pick-up boxes
Benches
Marvers
HUB garage + pipe warmer unit
Pipe cooler
Neon Lab
Vacuum testing and aging station
Boro manifold with two gas canister system
Hand torches
Voltarc Hyde 16" ribbon burners
Cross fire burners
Cold Shop
36" Steinert flat wheels
Sommer and Maca belt sanders
Turner polishing machines
Diamond spindle grinder
Sandblaster
Diamond saw
24" reciprolaps
Water-fed drill press
Fordham flex-shaft station
Rayzist exposure unit
Flameworking
Carlisle CC burner
Nortel Minor burner
Heathway Scientific glass lathe
Ceramics
Shimpo wheels
Lightning slip mixers
55-gallon slip tanks
Industrial downdraft table
Industrial air solutions portable air handler
Bailey wall mounted extruder systems
Jiggering arms and dedicated wheels for plaster milling
Horizontal lathe for plaster turning
Flex vents for isolated dust extraction
Horizontal lathe for plaster turning
Flex vents for isolated dust extraction
Large work tables on casters
Digital scales
Stainless steel glaze mixing counters with slot vents
24" Roland vinyl cutter
iMac computer with PC operating system
Digital projector
Soldner mixers
Large-scale casting table
40 cu/ft Bailey gas kilns
16 cu/ft Bailey gas kiln
20 cu/ft Frederickson electric kilns
10 cu/ft Round Bailey electric kilns
16 cu/ft Oval Bailey electric kiln
Slab rollers
Test kilns
Mold dry box
Laser printer for sepia decals
Pug mill
Metals
Acetylene and propane torches
Annealing booths
Band and jig saws
Centrifugal and vacuum casting equipment
Digital projectors
Enameling and electroforming equipment
Flex shafts
Gas forge
Large selection of anvils
Hammers and stakes for raising, forming and forging
Lathes
Milling machines and drill presses
Mold making equipment
Polishing room
Rolling mills
Sand blaster
Sheet metal working equipment
Shears
Spray booths
Spray etchers
Hand tools