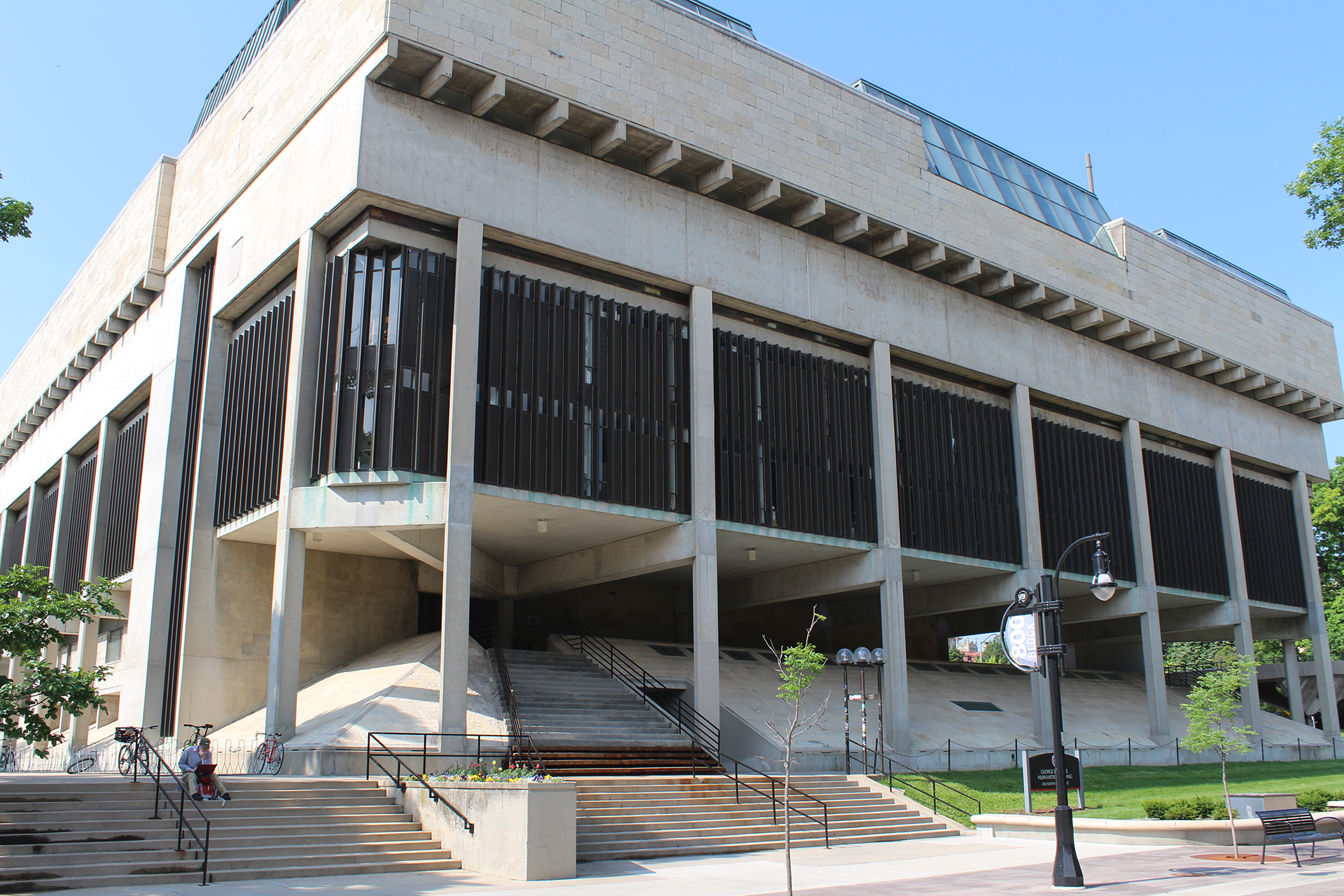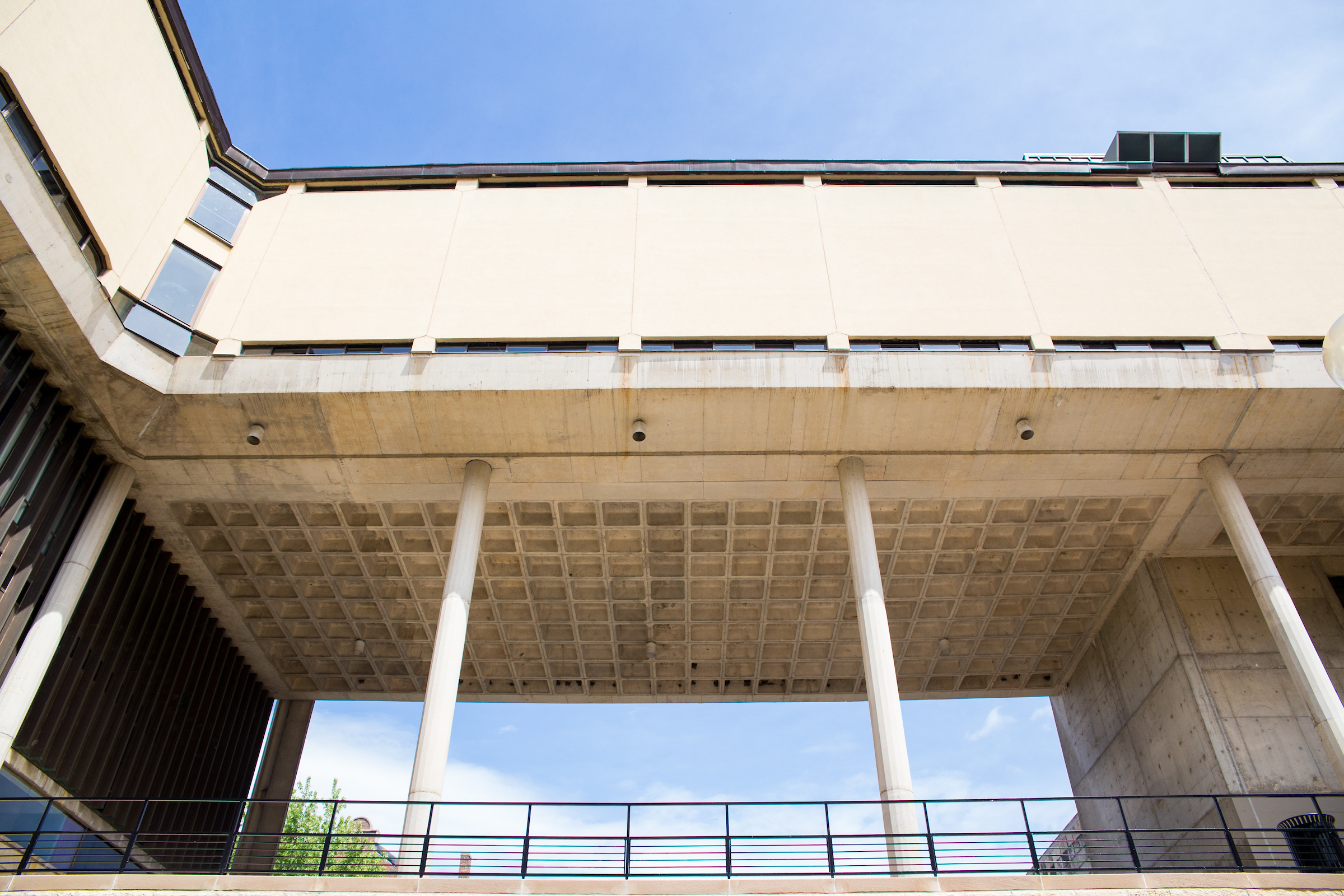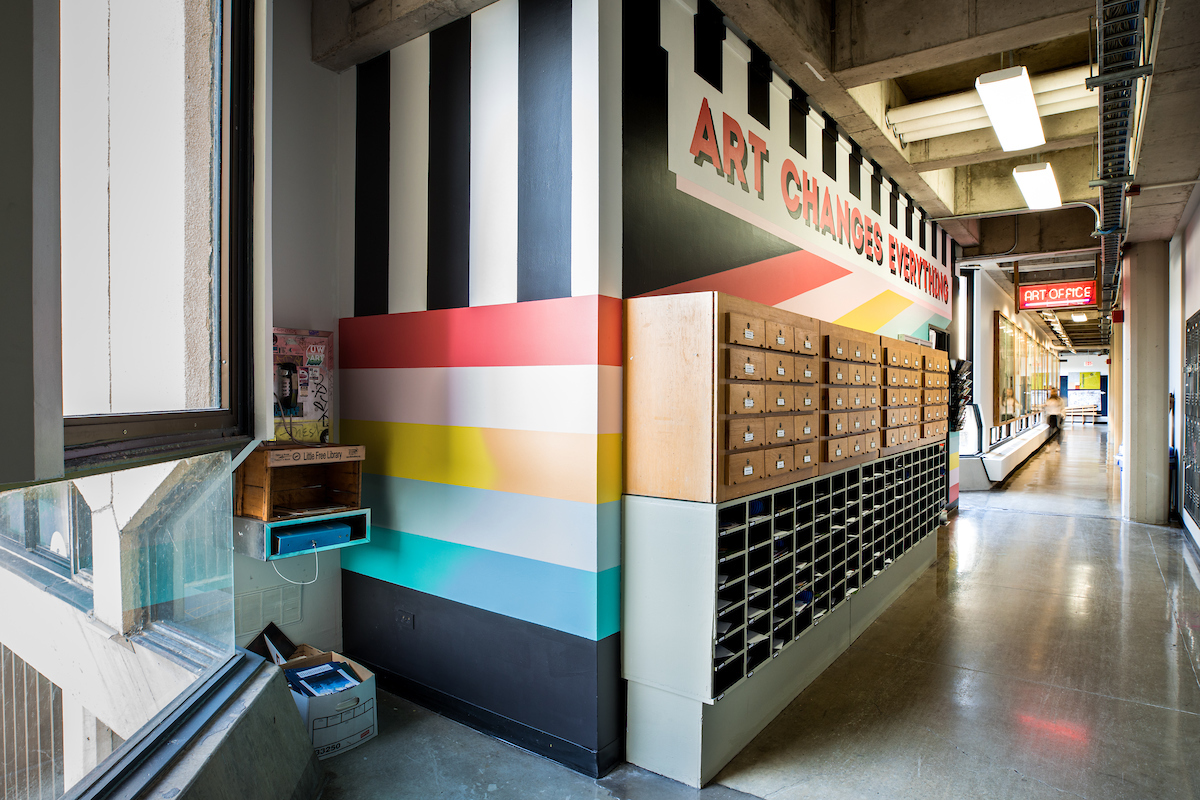 George L. Mosse Humanities
The George L. Mosse Humanities Building, named for renowned UW-Madison cultural historian George Lachmann Mosse (1918-1999), houses a student gallery, and printmaking, painting, drawing, design, comics, photography, multimedia/digital, video/performance, metals, wood, and sculpture facilities, art education classrooms, as well as faculty and graduate studios.
6th & 7th Floors
6241 Humanities Building
455 North Park Street, Madison, WI 53706
Room map
Phone: 608-262-1660
Fax: 608-265-4593
Email: artfrontdesk@education.wisc.edu
Building Hours:
Monday – Saturday: 7:30am – 11pm
Sundays: 9:30am – 11pm
Closed Labor Day: Monday, September 6
Thanksgiving hours:
Wednesday, November 24: Closes at 8pm
Closed Thursday, Friday, Saturday, November 25 – 27
Sunday, November 28: Open 9:30am – 11pm
Winter break:
Open until 8pm: Monday – Thursday, December 20 – 23

Closed Friday – Saturday, December 24 – 25

Open 8am – 8pm: Sunday – Thursday, December 26 – 30

Closed Friday – Saturday, December 31 – January 1

Open 8am – 8pm: Sunday – Thursday, January 3 – 20

Closed Monday, January 17
Humanities Building elevators: only one elevator goes to the top 6th and 7th floors. Enter the Humanities building through the open breezeway on the ground floor and go in the doors marked "ART" in large white letters (E01-02) that are nearest to the Chazen Museum's back entrance (the Chazen is next-door, immediately to the east). In the lobby the stairs and elevator are to the left.
Art Lofts
Formerly a university warehouse, the Art Lofts is the home of state-of-the-art ceramics, glass, papermaking, and bronze foundry facilities, graduate darkroom and digital labs, studio spaces for more than 60 faculty and graduate students, public spaces for the display of student and faculty artwork at the Art Lofts Gallery, Backspace Gallery, and the Gelsy Verna Project Space, and a large art performance space.
111 N. Frances Street
Madison, WI 53703
Room map
Building Hours:
Monday – Friday, 8:30am – 4:30pm