Art & Design Foundations
Foundations is a sequence of preparatory courses that introduce incoming students to the concepts, practices and history of studio art and design. The program consists of 2D Design, Drawing Methods and Concepts, 3D Design, Intro to Digital Forms, and the two survey classes, Foundations of Contemporary Art, and Current Directions in Art.
These courses are required for first year students in the Art and Art Education degree programs to prepare them for more intermediate and advanced-level courses. Incoming freshman Art majors are strongly encouraged to participate in the Art & Artists First-Year Interest Group Program (ART FIG). Foundations courses are also open to non-majors.
Art Foundations courses are taken concurrently, and their content is interrelated. This progression supports a network of experiences for students and a peer community that will continue throughout their time in the program.
The broad learning outcomes of all Art Foundations courses include the development of visual literacy and the broadening of knowledge of the visual arts and design through the investigation of formal, technical and conceptual approaches. Students also undergo individualized growth through the development of self-expression in varied projects throughout the course sequence, and by developing a personal index of reference materials, ideas and concepts to inform their future work.
Courses
Art 102: 2D Design
Art 104: 3D Design
Art 107: Intro to Digital Forms
Art 108: Foundations of Contemporary Art
Art 208: Current Directions in Art
Art 212: Drawing Methods & Concepts
In addition to the full-time faculty, Foundations courses are taught by artist lecturers accomplished in the fields of Visual Arts and Design as well as current candidates in our MFA Program.
Foundations Advising Faculty and Staff
John Baldacchino
Julie Chen
Mary Hoefferle
Matthew Mauk
Fred Stonehouse
Christina West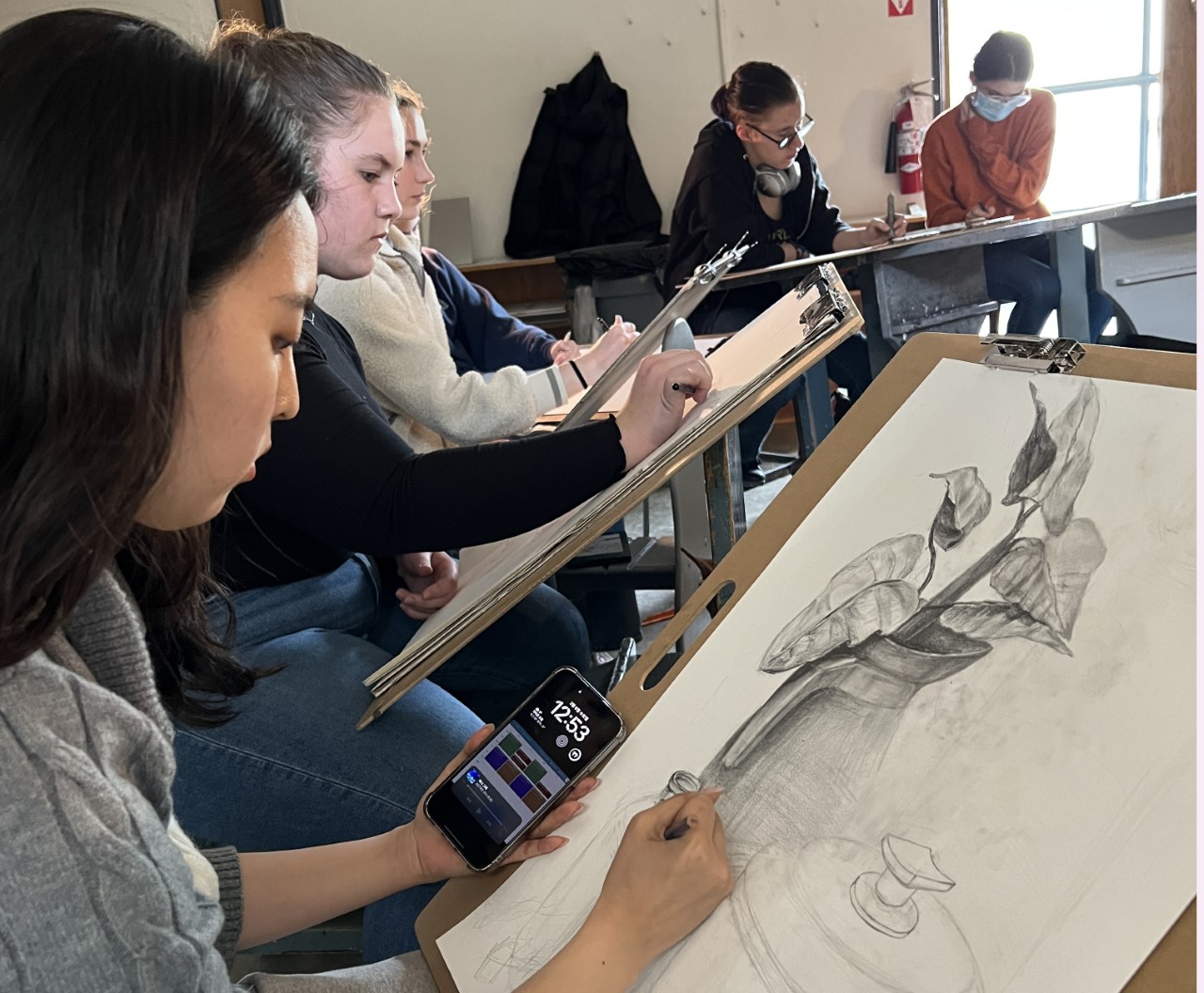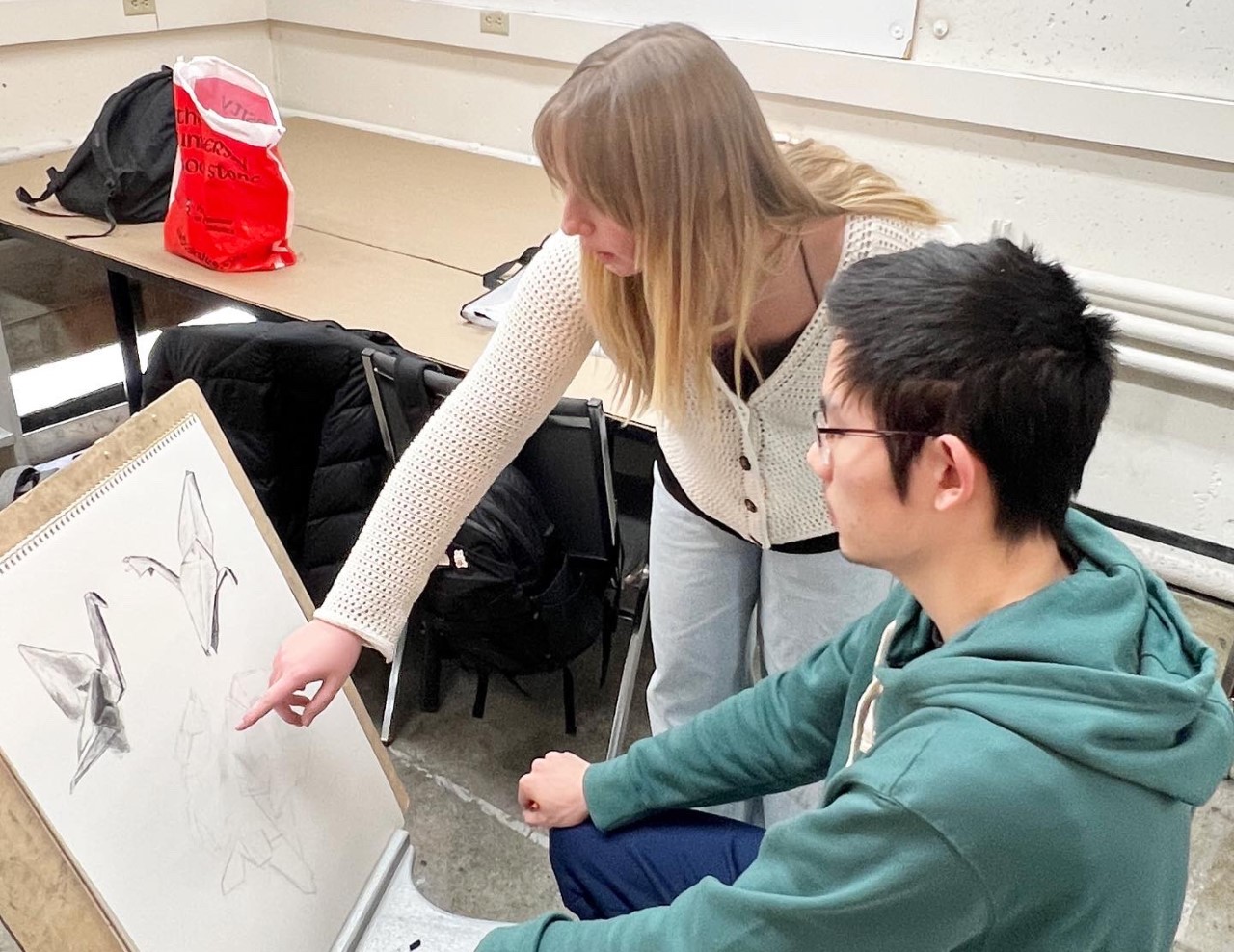 First-Year Interest Group Program
Beginning art majors are encouraged to complete their six foundations courses as part of a first year cohort through participation in the Art and Artists First-Year Interest Group (FIG).
First-Year Interest Groups are learning communities designed specifically for first year students at the University of Wisconsin-Madison. In Art, sophomore students new to art are also included. FIGs are a unique cluster of UW courses, linked together to explore a common theme or topic. Students enroll in all of the linked courses as a cohort. Most FIGs are limited to only 20 students, and all of the students in each FIG enroll in all of the courses in the set–this forms the basis of their "cohort" or "interest group." The purpose of the FIGs Program is to provide an enriching and interdisciplinary experience that helps students make a successful academic and social transition to the university.