Wednesday, April 26 @ 5 – 6:15pm
Elvehjem L160
FREE & OPEN TO THE PUBLIC
Online at Zoom: go.wisc.edu/uw-art-talks
Our graduate students earning their Masters degrees will present their interdisciplinary work to the public. Explore their body of art, three-years in the making through the development of a rigorous studio art practice under the supervision of a faculty guidance committee, learning to cultivate professional practices that facilitate a sustainable career in the arts.
Caitlin Mary Margarett is an interdisciplinary artist with a practice rooted in performance art and contemporary craft. Her work utilizes an aesthetic, spiritual ambience punctuated by a frenetic urgency to discuss cultural issues, such as ecological and emotional erosion. By invoking nostalgia and solastalgia through antique and handmade objects, her cyclical performance projects demand the analysis of our ties to place and our memories of them. CMM strives to emphasize the importance of looking back as we move forward to escape our own chimeras surrounding individual agency and isolation.
Caitlin Mary Margarett is from the Midwest, born and raised between Minnesota and Iowa. She attends the University of Wisconsin-Madison, seeking an MFA in 4D (2024). CMM holds a BFA in performance art and ceramics and a BA in art history from the University of Northern Iowa (2018). Her work has been shown throughout the Midwest; at 2021's Miami Art Week as a part of the PERFORMANCE IS ALIVE / Satellite Show that runs concurrent with Art Basel Miami; at Louisiana State University for the 2019 Queeramics Symposium; in Ceramics Monthly; Emergency Index V. 8 and V. 9; and Aesthetica Magazine. caitlinmarymargarett.com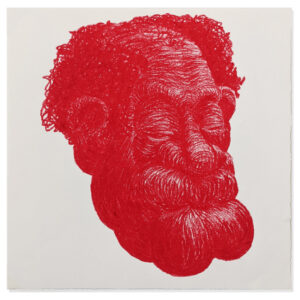 Casey Fletcher (b. 1993) is an interdisciplinary artist born and raised in the northeastern United States and is currently based in Madison. He received his BFA from Messiah University in Mechanicsburg PA in 2015 and is currently pursuing his MFA at UW-Madison.
Fletcher's work creates moments of embodiment as a means of counter-programming in a time inundated with disembodying advertisements, interfaces, and social circumstances. His work highlights relationships between seemingly disparate ideas and people in order to find commonalities that often go unnoticed when speaking about either subject in a vacuum. Themes covered by his work include the politics of race, machine/human interaction, Christian mysticism, and the pathophysiology of autoimmune diseases. caseyfletcher.com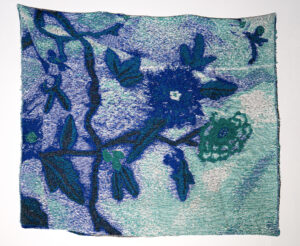 Annmarie Suglio is an interdisciplinary artist and educator. Formally living in Cleveland, Ohio, she is a Master of Fine Art candidate in Photography at the University of Wisconsin-Madison. She holds two Bachelor of Fine Art degrees in Fiber + Material Studies and Sculpture from the Cleveland Institute of Art. Her artistic research is rooted in her lineage of fiber craftswomen, generational traditions, and her Italian heritage through photography, textiles, and book arts.
She has recently exhibited work with Reed Gallery at University of Cincinnati, Filter Photo and Woman Made Gallery in Chicago, Decode Gallery is Tucson, and Waterloo Arts in Cleveland. Suglio was formally Gallery Director of Praxis Fiber Workshop, Assistant Director of Admissions for the Cleveland Institute of Art, and Administrative Assistant for FRONT International: Cleveland's first art triennial. As an educator, she teaches beginner and intermediate digital photography, foundational art, and fiber processes such as weaving, spinning, and dyeing textiles. She is currently Instructor-on-Record for the University of Wisconsin-Madison. annmariesuglio.com