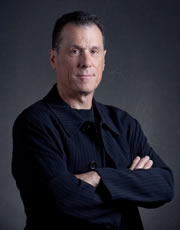 The singer-songwriter, poet and visionary Leonard Cohen passed away last week. Rolling Stone noted that Cohen wrote, "evocative songs that dealt with love and hate, sex and spirituality, war and peace, ecstasy and depression," over a career spanning fifty years. Of course, even that description does not speak to the gravitas of Cohen's work. That is often the case; our memory of an event or a work of art is so impressed upon us that we find it difficult to communicate the effect of such an encounter. Cohen's music had that kind of effect on me, and as I learn more about him as a person, that effect, it's impression, deepens.
In 1982 I attended Documenta 7 in Kassel, Germany. To say it was a life-changing event in my life would be to understate the imprint that trip would have on me. I had been invited to do a series of performances in Krefeld and Kassel by some artists I had met in San Francisco who were a part of Joseph Beuys' Free International University. They were on the West Coast for a couple of months and our paths crossed somehow resulting in a period of collaborative work.
After my performances in Kassel I stayed with my artist friends in their apartment and tagged along as they assisted Joseph Beuys with his 7000 Oaks project at Documenta. For that project, Beuys had 7000 basalt stones deposited in the front of the museum, where he also planted the first of 7000 oak trees. In the subsequent five years, the remaining 6,999 trees were planted in Kassel, one each alongside one of the basalt stones, (a version of this project can be seen in New York on West 22nd Street between 10th and 11th Avenues). I assisted my German friends with their task of ladling hot milk and honey to viewers who came to view the enormous pile of basalt stones as they headed toward the exhibition inside the Museum Fridericianum.
Somehow in thinking about Leonard Cohen's passing I began to think about my experience wandering through the halls of the Fridericianum and encountering, one after another, an extraordinary collection of work by artists who were already having, or were about to have, a profound effect on the art world and beyond. At that exhibition, I encountered, among other significant artists, a work by Marina Abramovic and Ulay called, Nightsea Crossing, in which they sat silently at a mahogany table, gazes locked in much the same way as Abramovic sat with strangers many years later, during The Artist is Present at Moma NY a few years back. Nightsea Crossing consisted of seven daily hours of concentration while sitting motionless, "in a state of tranquillity."  I had forgotten the details of the piece, but the impression remained.
Our teachers sometimes take years to recognize, and reading about Leonard Cohen's life it is clear that he had many teachers, for which he was, to the end, immensely grateful.
Oh teachers are my lessons done?
I cannot do another one.
They laughed and laughed and said, Well child,
are your lessons done?
are your lessons done?
are your lessons done?

Leonard Cohen, excerpted lyric from Teachers
Douglas Rosenberg
Chair of Art