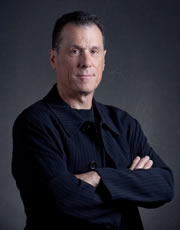 The visual culture of protest offers us rich and powerful metaphors. The use of art to create such images, the optics of protest, are a vital part of art history. Consider the child labor photos of Louis Hine, or those from the Dust Bowl by Dorothea Lange. Such images call us to action. We have seen artists responding to war, to civil rights, AIDS, and other such historical moments in which our peers or those individuals on the other side of the world are threatened, bullied or abused. Such is the power of art to address the most pressing concerns of an era. More recently, the Occupy Movement produced an optical response; artists and activists working together to decry the politics of Wall Street and the aftermath of the financial crisis.
In her book The Shock Doctrine, the author Naomi Klein describes the public's disorientation following massive collective shocks and how such disorientation makes it possible for our core values to be stripped when we take our eye of the ball, how we lose sight of such things and make unwise concessions against our own interests.
This is where contemporary art thrives, as a balm when we are wounded and as a pressure relief valve where anger and passion can be channeled into the creation of charged images of objects or performance. Work made in the throes of protest creates an index of the moment and a record of its aftermath. I am reminded, for instance of the graceful yet insistently powerful work on race by Adrian Piper or Anselm Keifer's elegiac and epic-scale paintings of the aftermath of the Holocaust. Both artists speak volumes through their work, in differing tones and style, yet, both use the possibilities of art to address a personal and collective trauma.
In such undertakings, we see a confluence of overlapping concerns for humanism; this is where the arts do their work. In an era of polyvocality and indeterminacy (see Henry Sayre) when emotional response to inequality and inequity is whipped up through social media and the 24/7 news cycle, art can respond nimbly and quickly; technology and knowing hands can quickly churn out art that is of this moment, raw and often unfiltered.
We saw such workin the recent BFA exhibition; work that gracefully commented on this moment. The work was edgy and full of passion and invested in meaning. Such intensity and purpose binds the artists together as social commentators, materially working through the tensions of the narrowest historical moment; the present.
The arts and the UW Art Department are safe places for such conversations and for artists to engage with contemporary culture through the arts.
Douglas Rosenberg
Professor and Chair, Art Department