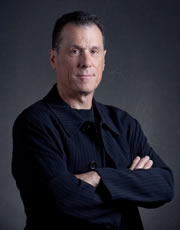 In Artificial Hells: Participatory Art and the Politics of Spectatorship, the author and critic Claire Bishop makes the case that participatory art is the ultimate political art: that by encouraging an audience to take part in such work, new "emancipatory" social relations may flow from those interactions. This work is often described as "social practice", though a participatory aesthetic can be found throughout the 20th century in the work of the Futurists and Dadaists, the Situationists and others including Allan Kaprow, the facilitator of Happenings, and in Modern Dance, the crowd-sourcing of the Judson Church Group. We see the thread across the arts and culture in general into the 21st century. Artists such as Tania Bruguera in Cuba have used the tactics of participation to speak about colonization and oppression and deployed the tools and politics of democracy to speak to larger issues generally outside the scope of art.
I have been looking at the work of Theaster Gates lately with great admiration. Gates was trained as a potter, but his artistic practice includes, among many things, installation, sculpture, musical performance, and large-scale urban intervention. Closely related to Joseph Beuys' ideas about "social sculpture," Gates' work is also related to that of Rick Lowe and a group of African-American artists who renovated a string of abandoned shotgun-style homes in Houston's Third Ward, turning them into artist residences and housing for single mothers, whilst setting up community-arts programming in and around the community they had created.
Theaster Gates lives and works in Chicago where he has set about revitalizing a neighborhood building by building starting with a long-shuttered bank that he bought from the city for $1 and subsequently restored a half-dozen other vacant properties as part of what has become his Dorchester Projects. One building contains 14,000 volumes of art and architecture books from a closed city bookstore and 60,000 19th- and early-20th-century glass lantern slides that the University of Chicago no longer wanted; all of which he has made available to the surrounding community. Another property became home to the Black Cinema House, a project Gates created for movie screenings, neighborhood film classes and discussions. Gates lives on the block as well.
Participatory art and politics are not unrelated; we have been witness to the confluence of the two in this election season. The presidential candidates seem to be taking political performance to new places as the election cycle grinds on. What artists know is that performance is often a means to another end. In the work of Tania Bruguera, Theaster Gates, and their colleagues, we see democracy at work; we see a kind of work that is about healing the world and creating real, local opportunity for change and for civic involvement. These are Citizen Artists as Linda Burham and Steven Durland described as early as 1998 in The Citizen Artist: 20 Years of Art in the Public Arena: An Anthology from High Performance Magazine 1978-1998. Practicing Art and practicing citizenship are resonant to all of us who endeavor to use our voice and our labor for what we believe in. I hope you all will keep this in mind as you exercise your right to vote on Tuesday.
As you probably know, there have been a number of troubling incidents on campus recently. Some of our students are directly experiencing the fallout of what appears to be extremely insensitive, troubling and racially divisive behavior. Please speak on their behalf and encourage your peers and colleagues to do the same in the spirit of the artists mentioned above; citizen artists, all.
Douglas Rosenberg
Professor and Chair, Art Department