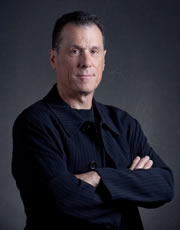 I am writing while on a very quick trip to New York. I have been coming to New York to see art, make art, talk about art or just to feel connected to art since my early 20's. It is a rite of passage for young artists to come here at some point in their development and for many of us, it feels very familiar. This is where we saw many things for the first time; the work of a particular artist, a play, a dance, or a legendary gallery or museum.
I recall wandering around the city many years ago, from gallery to gallery and realizing at some point I had nowhere to stay for the night. The only hotel I knew by name was the infamous Chelsea, which of course I had come across when reading about Andy Warhol and other art and literary personalities. I called information from a pay phone (yes, a working pay phone) and got a room reserved immediately, (apparently the Chelsea was not so popular back then) and made my way to 222 West 23rd St. between 7th and 8th Avenues.
I don't recall what I had imagined the Chelsea would look like, but by those days, it had seen better times. There was still a switchboard operator that you had to call to get a phone line in or out of the building, nothing in the room but a dumpy bed, a chest of drawers and a general reek of tobacco and history. It was a lousy night I am sure, but one of the most memorable as well; being in that space where all of those people I had read about had resided at one time or another, imprinted itself on my psyche.
Now, the Chelsea Hotel is gone, but I imagine there are other such spaces where young artists are breathing in the air that will become holy to them as they go about the business of becoming who they will be as well.
For more about the Chelsea Hotel:  Where the Walls Still Talk
Douglas Rosenberg
Chair, Art Department