To apply for admission, visit the University of Wisconsin application for undergraduate admission. Applicants are asked to identify a preferred major or field of study; it is important to select Art or Pre-Art Ed as the intended major. Note this selection is not binding. For information on how to transfer to UW-Madison, visit the Office of Admissions.
After you've completed your university application, contact Shannon Jones to verify you are on the list of potential art majors.
Portfolio submission is not currently required, but is strongly encouraged as it allows us to make a recommendation on the applicant's behalf. The UW-Madison Office of Admissions will make final acceptance decisions.
The deadlines for receiving undergraduate applications are found at the Office of Admissions.
Undergraduate Portfolio Submission
Submit a portfolio of 8-12 images.
Students working primarily in digital media should include a minimum of four hand-created works (drawings, paintings, prints, or sculptures) in their portfolios. Make sure images are in focus and well-lit. Our program prioritizes original ideas in art-making. Select images that show us who you are as an artist!
Portfolio Submission Deadlines:
For Early Action, the Art Department must receive your portfolio by November 1, 2018.
For Regular Decision, the Art Department must receive your portfolio by February 1, 2019.
Please email Undergraduate Programs Assistant Shannon Jones with further questions.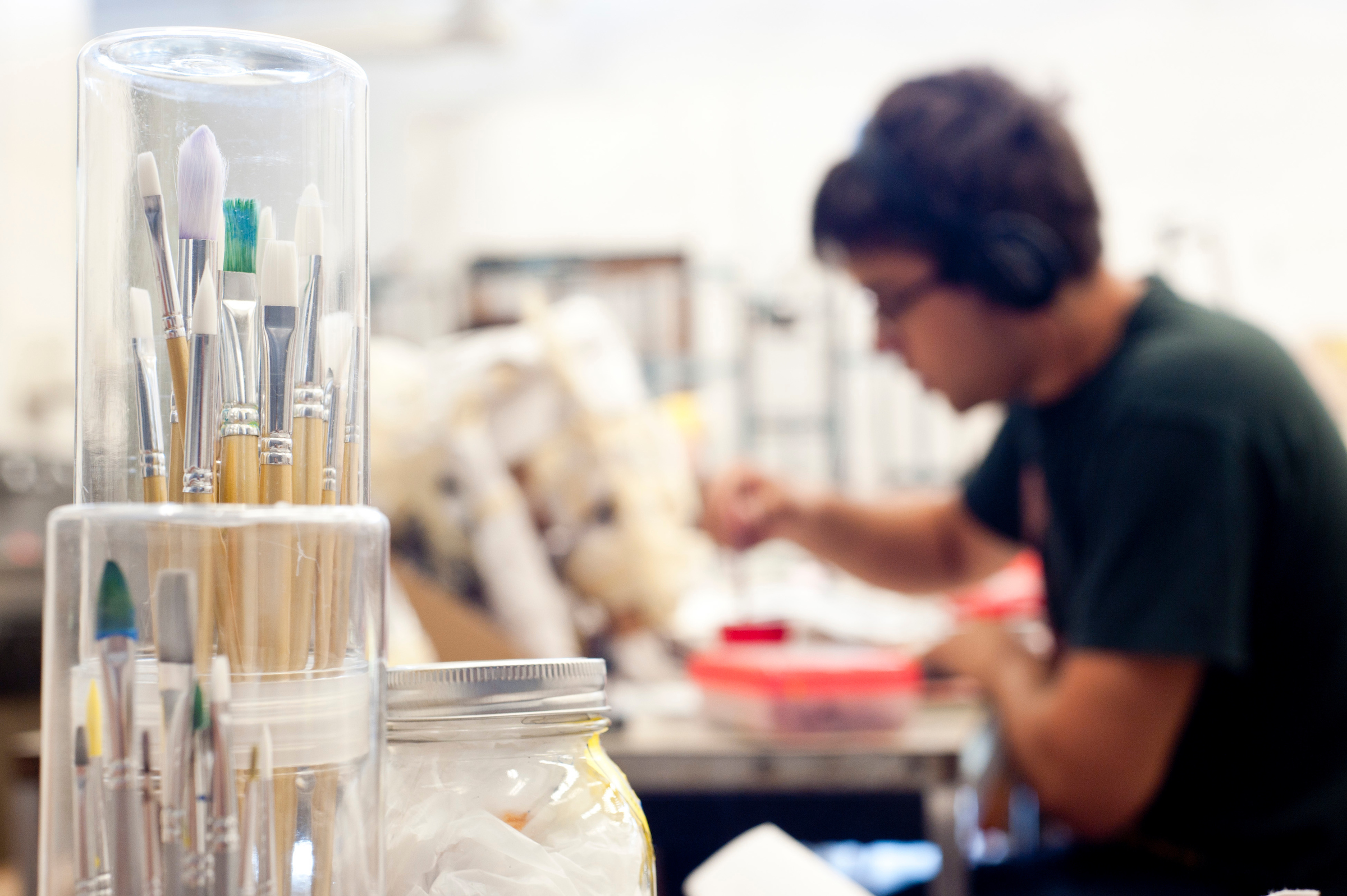 Undergraduate Program Information Sessions
These sessions take about one hour including a brief tour of the facilities.
Friday, September 21, 2018
Friday, November 9, 2018
Friday, November 16, 2018
Friday, December 7, 2018
Interested in studying Art at UW-Madison? Attend this information session if you are an admitted student, currently in the application process, or even just starting your college exploration process. This session is run by our Undergraduate Programs Assistant Shannon Jones (BFA 2016). We will provide an overview of Art Department programs and discuss degree options, course offerings, and various opportunities available for art students at UW-Madison. A brief tour of our classrooms and facilities will conclude the approximately hour-long session.
Hourly parking: State Street Campus Garage, 430 N. Frances St or 415 N. Late St
Metered parking is available outside the Humanities building. Campus parking information can be found at UW-Madison Parking Services.