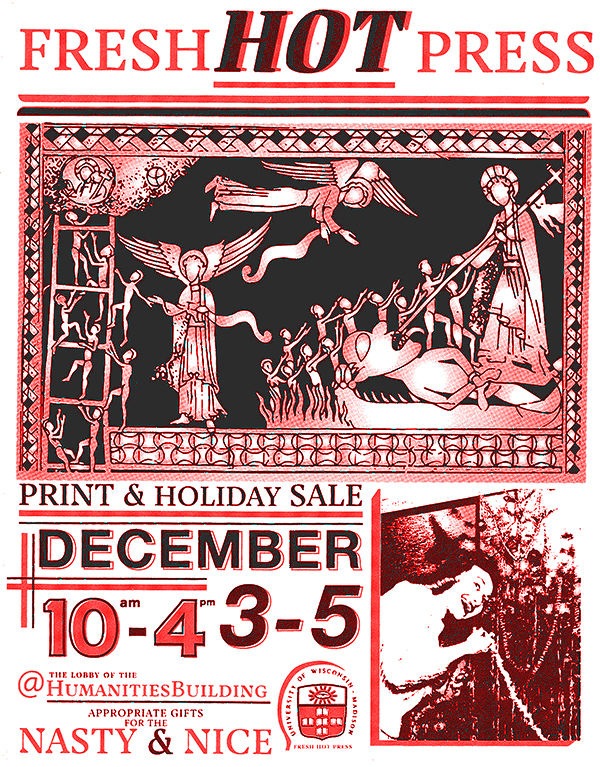 December 3-5 @ 10a-4p
Humanities Building Lobby
Get your friends and family awesome local art, appropriate gifts for the nasty and nice. Enter the Humanities building through the open breezeway on the ground floor and go in the doors marked "ART" in large white letters (E01-02) that are nearest to the Chazen Museum's back entrance (the Chazen is next-door, immediately to the east).
All proceeds go towards the UW-Madison Printmaking student organization to further their education.