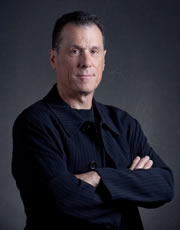 In the first days of Spring I find myself feeling very grateful. In the midst of ever-increasing dissonance in the world, in my own day-to-day work life and in the lives of others, I find that I crave peace and quite; space and time for reflection and the ability to pay attention to the things I care about. Coming out of winter as it does, this season seems to inspire a sense of joy; for the warmth of the sun, for the privilege of experiencing the beauty of the change from the deadened landscape of winter to the color palette of spring, and of tasting a million exquisite things that will soon begin to come from the garden.
I am grateful as well for the constant flow of writing about art that seems to come from every possible media stream. It seems that a golden age of art writing has snuck up on us, perhaps due in part to the democratization of criticism and opinion via the internet. There is a plethora of insightful and timely writing on art that is almost impossible to keep up with. From a generation of writers who have made the transition from printed media to the web to younger writers who went straight to digital forums, the arc of new ideas about art practice worked out through writing is breathtaking.
I have been slowly reading a new book called Social Medium: Artists Writing, 2000-2015 edited by Jennifer Liese and published by Paper Monument. In its pages are pieces gathered from 75 artists who write, taken from a range of sources both print and on-line including catalog essays, curatorial statements, critical essays, and social media platforms. As is often the case, I am drawn to gestures that underscore my own beliefs or that validate particular ideas about the world (I am also drawn to gestures that shake the same beliefs). This book begins with the premise that artists do write and that since the start of the 20th century artists have been responsible for some of the most influential writing of the last 100+ years (think of every manifesto from every movement you have ever heard of at the very least). Editor Jennifer Liese notes that what is different is that the internet has "irrevocably changed the production, distribution and reception of writing."
There are too many pieces to comment on in this book, from polemical essays to opaque theoretical propositions to straight up manifestos. I am particularly savoring the Cuban artist and activist Tania Bruguera's Manifesto on Artist's Rights. It's first line is:
Art is not a luxury.  Art is a basic social need to which everyone has a right.
And later:
Art is not only a statement of the present, it is a call for a different future, a better one.
As with all manifestos, there is an underlying passion and a sense of impatience in Bruguera's writing. But there is also a sense of gratitude, which, if one is aware of the price that she has paid for her activist and political ideology as a Cuban citizen, is all the more palpable.
I am grateful for such things; the idea of art as well as the object of art and for the moment we live in when finally, artists can once again practice both making and thinking, circling back to the time before such co-mingling was considered transgressive.
Douglas Rosenberg