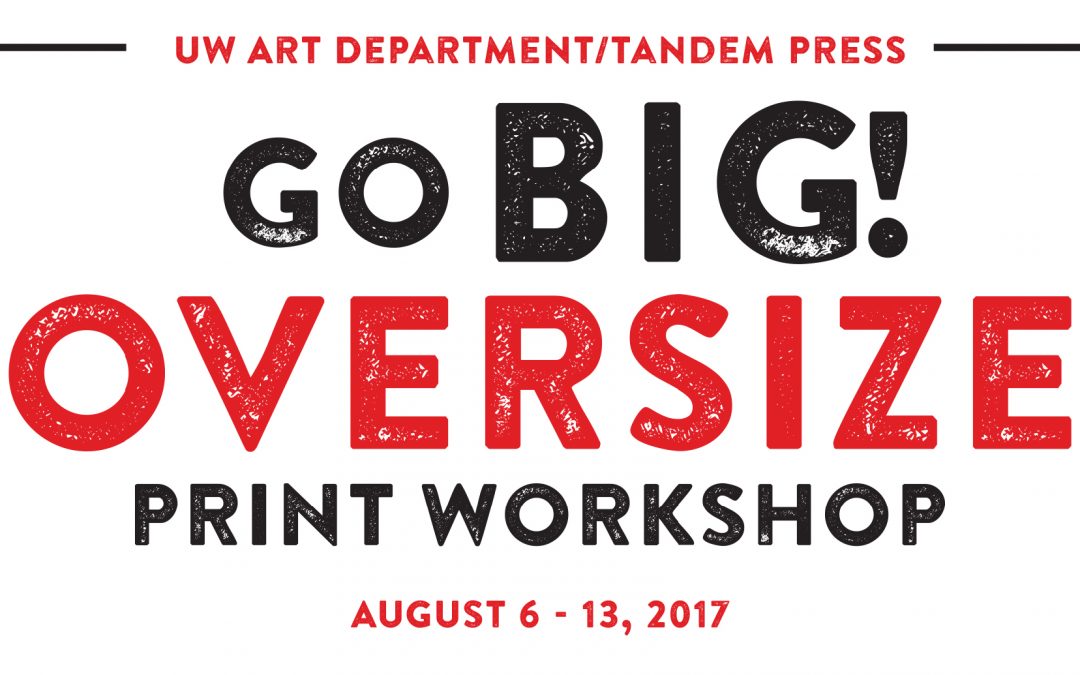 In the first ever summer workshop, with Tandem Press and the UW-Madison Printmaking area, 18 participants will work with the Tandem Press master printers, Art Department faculty, and fellow participants by collaborating on a 4 x 8 foot exquisite corpse image. Utilizing oversized print facilities located at both Tandem Press and the Art Department studios, 9 woodblock and 9 screen print artists will create a collaborative image during the course of this workshop. Screen printing will take place at the UW Art Department facilities while relief printing will take place at Tandem Press.
Find out more
March 25 - 30 Location: Gallery 7, Humanities Building, 455 N. Park. St., Madison, WI Reception: Wednesday, March 29, 6-8 pm Event...
Faculty Spotlight
Assistant Professor Lynda Barry (Interdisciplinary Creativity), is a famous cartoonist who hails from Wisconsin. She shares her passion and enthusiasm for nurturing creativity with the University of Wisconsin and the community.
View Spotlight
Did you know?
The UW-Madison Art Department is nationally ranked:
#1 Printmaking

#15 Overall Fine Arts Program
Source: U.S. News & World Report
---
The University of Wisconsin-Madison ART DEPARTMENT is committed to teaching art in the context of a major research university and a vibrant intellectual community. Offering the following degrees: B.S., B.F.A., M.A., & M.F.A. in Studio Art, and B.S. in Art Education.